Red Frog Beach Island Resort
Escape the Ordinary
Discover an island treasure of breath-taking beauty offering luxurious accommodations and amenities in Bocas del Toro, Panama. Red Frog Beach Island Resort surrounds you with spacious serenity, featuring a private beach and gorgeous views of the Caribbean. Here, the rich heritage, Caribbean lifestyle, enduring culture, and natural surroundings are much like the scene of several hundred years ago, offering an unrivaled vacation experience.
Explore Paradise
30 miles off the Caribbean side of Costa Rica, the isles of Bocas del Toro in Panama offer world-famous beaches, renowned biodiversity, and eclectic Caribbean culture. A five-minute boat ride from the Resort, the historic town of Old Bank beckons with interconnected footpaths (no roads or cars) and the local "guari-guari" dialect, while incredible outdoor adventures are available at every turn.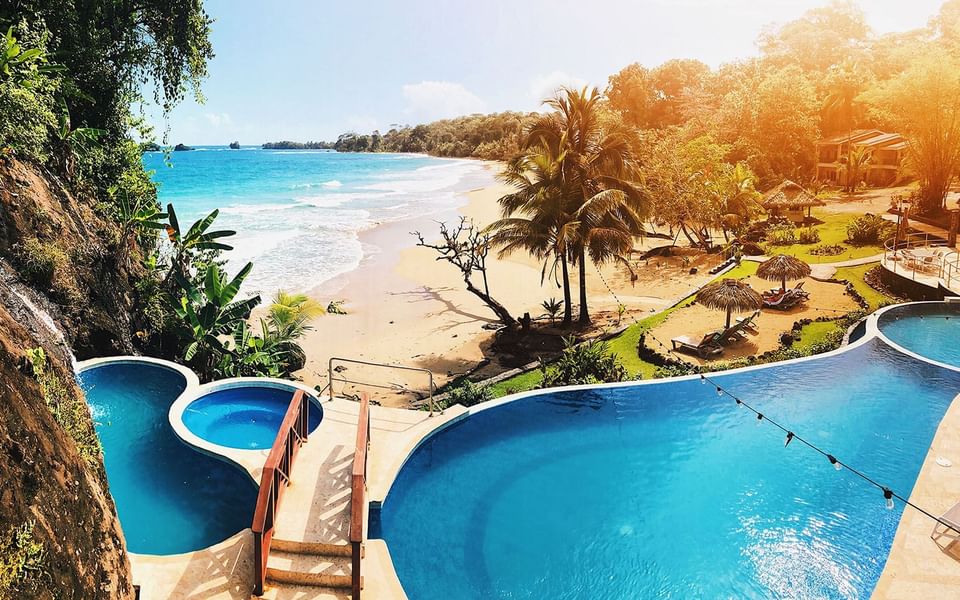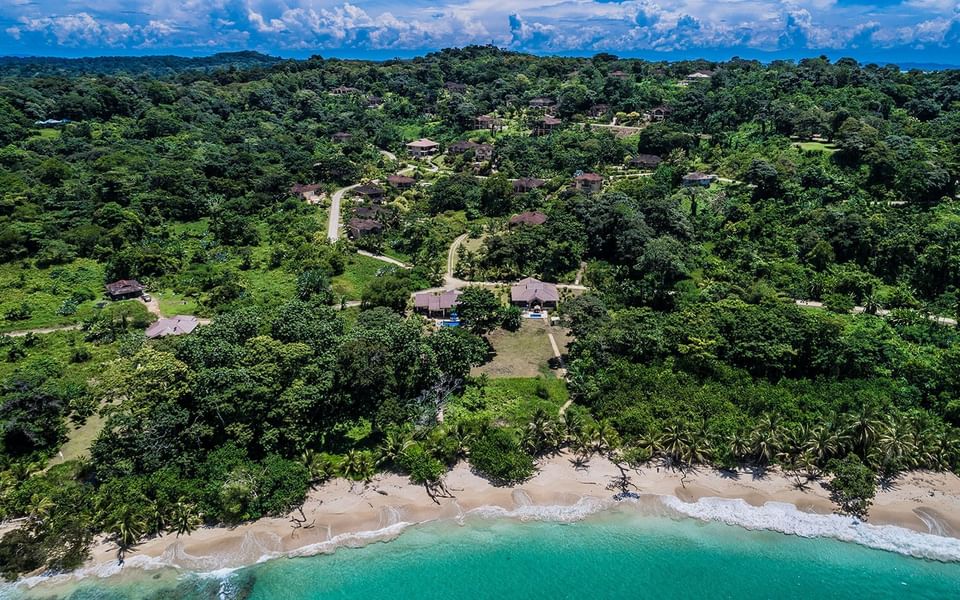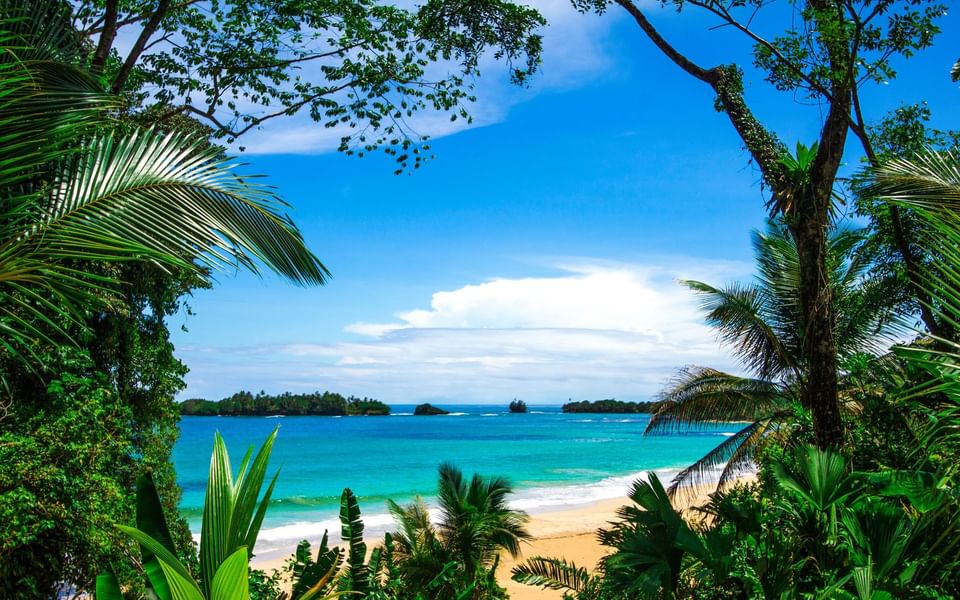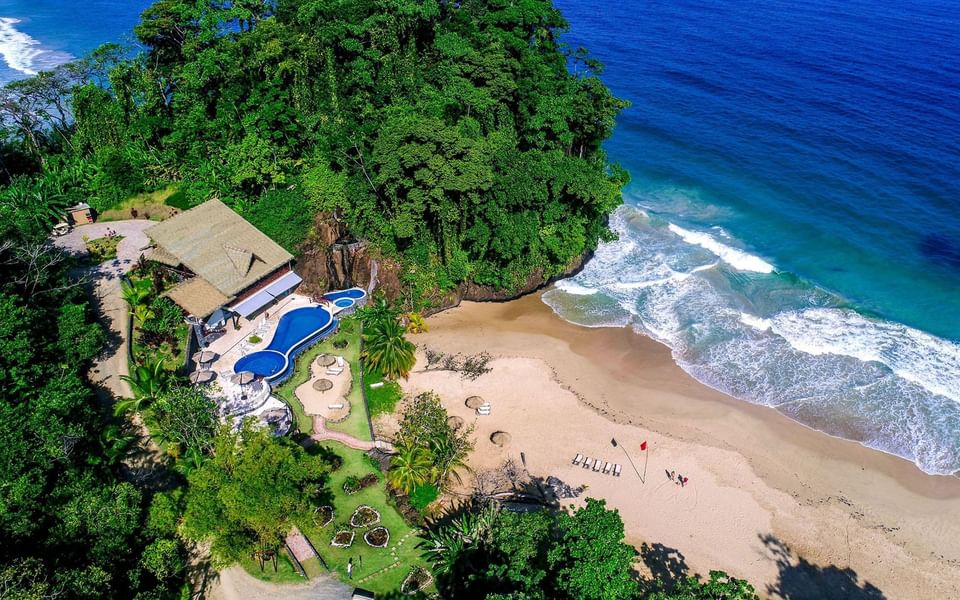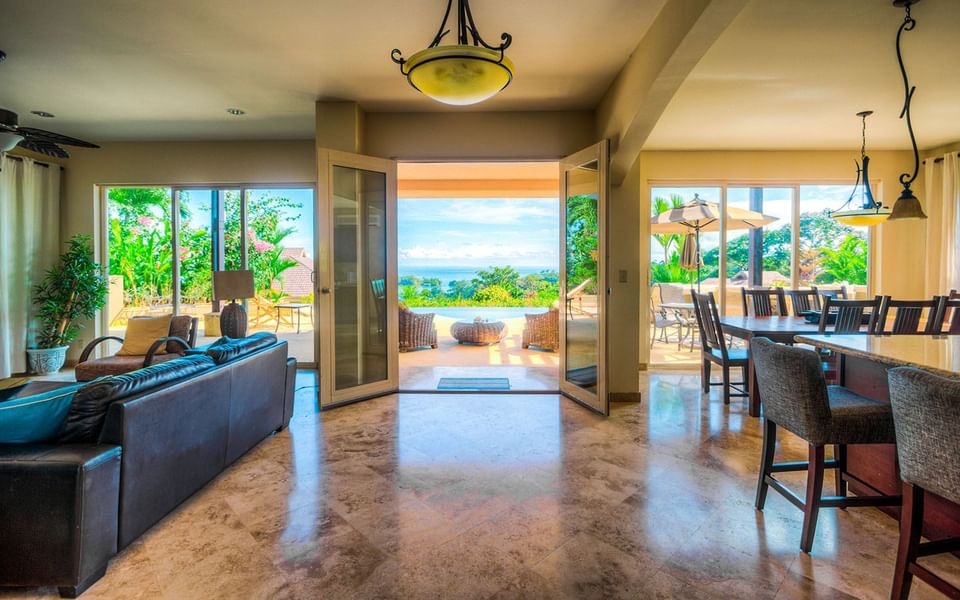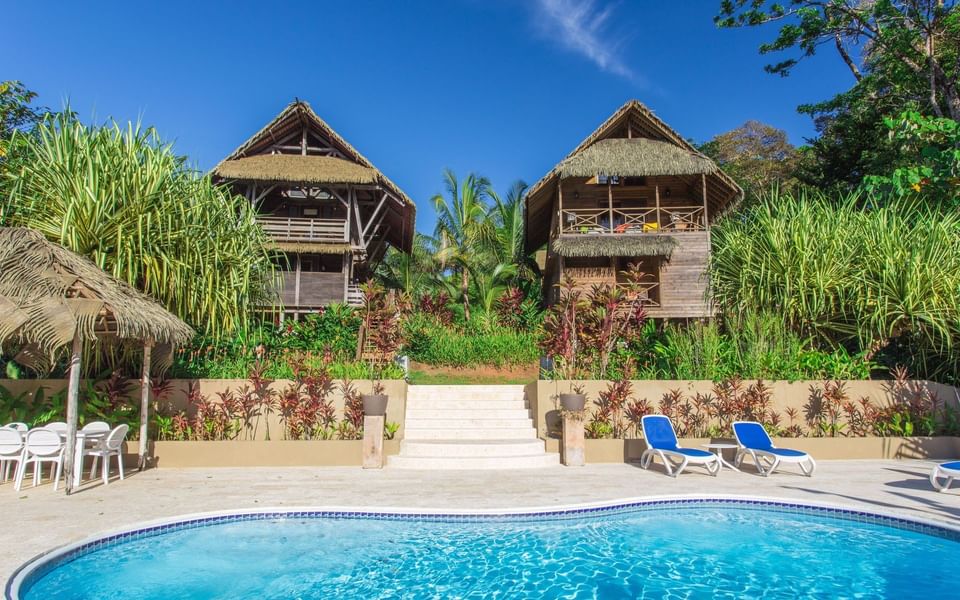 Designed by Nature
---
The isles of Bocas del Toro in Panama showcase nature at its very finest. See sloths, monkeys, birds and red frogs in their primary tropical forest habitat. Swim with sunfish in coral beds or simply soak in the world-renowned views that surround you.
Indulge Yourself at Our Secluded Spa
---
Experience deeply nourishing spa journeys in our tranquil haven of El Susurro Spa. Hidden within an island valley below a majestic canopy, the whispers of nature come alive with a trickling waterfall, and singing birds dancing through the air. Let our expert therapists relax and re-invigorate you with tailored therapies. Connect with your surroundings to feel complete harmony.
Bastimentos Sky Zipline Canopy Tour
Clip-in and ascend the stairway to the first platform. Stop, look, and listen as you reach the top of the island's tropical forest. Experience the rush and freedom of gliding through the air amid the treetops, with birds, monkeys and other exotic animals all around.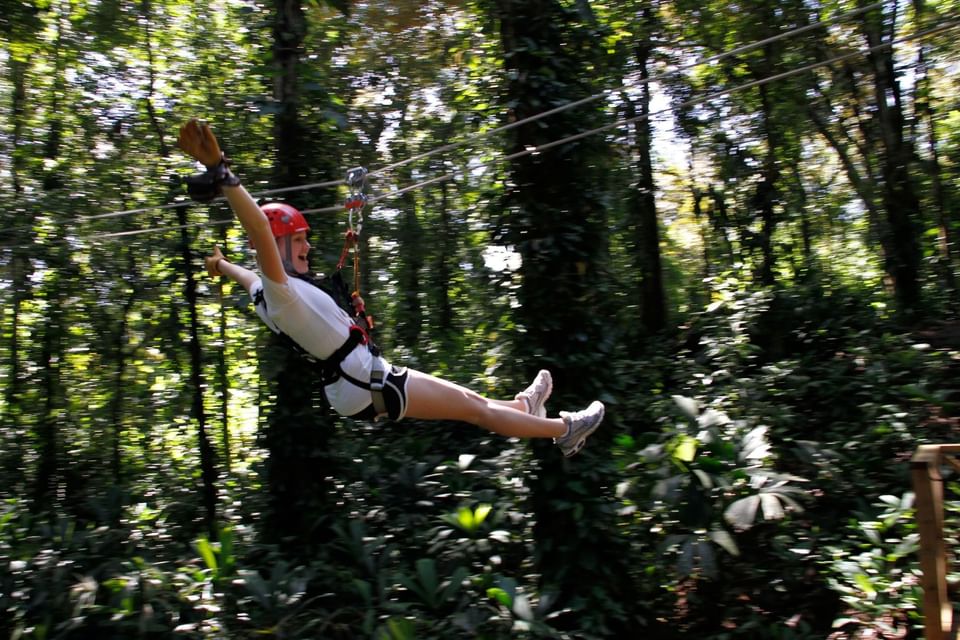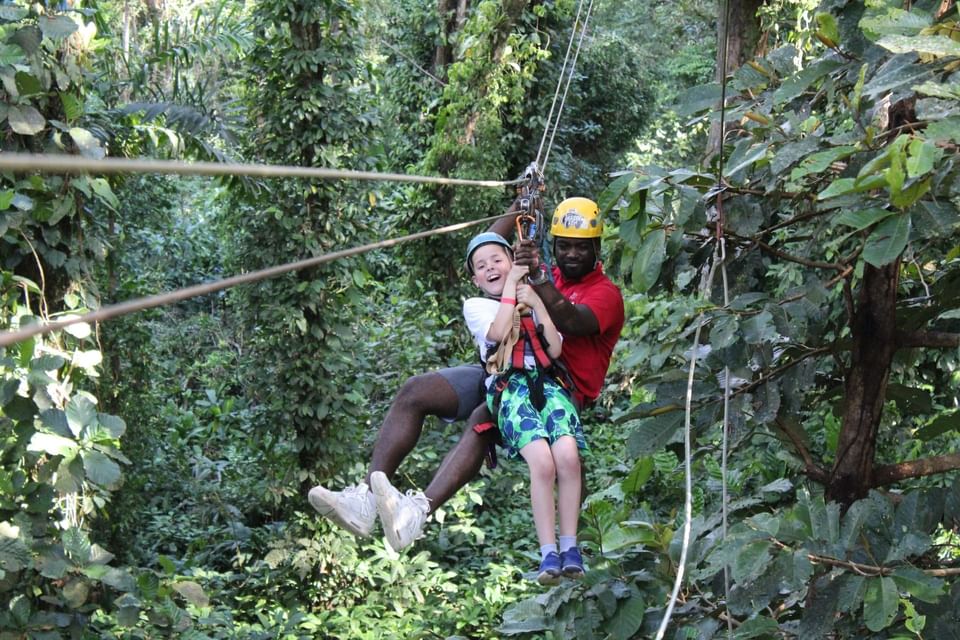 Recommended by: